Turn-Based tactical game set in the High Middle Ages from
Being a big fan of Fields of Glory 2, I have been looking forward to the upcoming medieval version of the game due out on February 4th. 
Thankfully I was lucky enough to be given a press code for the beta version and after sometime playing it will do my best to give you guys a first look review. 
The game itself has kept with tradition and plays pretty much the same as FOG2, which if we are honest is pretty much to be expected, I mean after all why change a winning formula, with simplistic graphics, its strength lies in the gameplay and the ability to command some of the major forces from the middle ages, such as Anglo-Saxons, Normans and Teutonic Knights to name just a few. 
Combine this with options to playout some of the major battles from that time period (Battle of Hastings, Tinchebrai 1106, Trutina 1110, Crug Mawr 1136, The Standard (Northallerton) 1138, Steppes 1213, Bouvines 1214, Otepää 1217, Kalka River 1223, Bornhöved 1227, Lake Peipus 1242 and Kressenbrunn 1260.) and you start to get a sense of how  good this game is, of course the game also has an option to play a what if scenario, just to mix things up a little and see if your good enough to  change the course of history. 
Campaign Gameplay
One of my favorite aspects of this game is the campaign mode where you are given the choice of playing one of the following Sandbox Campaigns, Alexander Nevsky, Angevine Empire, Mongol Invasion and Northern Crusades all of which come with a small briefing. 
After choosing a campaign to play you are Quickley taken to the settings for the game difficulty, where you can choose from one of six levels sergeant, Knight, Baron, Duke, Prince and King my advice would be to start at Knight with the option of progressive that way you're not jumping in to hard and the difficulty will rise as you learn. 
You will start your battle with a base number of units which can added to, allowing for that personal warmonger stamp of power, especially if you're a fan of cavalry units "always nice to have plenty of these for running down your opponent's forces" of course the terrain will play a big part when making your choices. 
Since this is a turn base game, a lot of your movements will be crucial in game, such as trying to end up facing the right way so you don't get exposed to a rear attack or knowing pretty quickly you have chosen the wrong units for the job but the real icing on the cake is once you have won the first battle you don't just go straight in to the next one. 
Instead, you could face the choice of attacking your enemy straight or try to avoid their defenses and attack from a different position which could leave you vulnerable to attack yourself even before your forces are in position "decision decsions don't you just love it" 
Overall, there is just so much in this game that I have only really scratched the service Get It, Play It Enjoy It because it's Good Simple as that. 
Rating 8/10
Developed by the genius of the tabletop world Richard Bodley Scott it covers a period of history that simply craves a decent computer turn based game, set in the High Middle Ages from 1040 AD to 1270 AD  
29 nations and factions covering North and Central Europe from 1040 AD to 1270 AD. 
57 different army lists allowing historically realistic armies for each of these factions 
More than 100 historically accurate units, built from fully animated 3D troop models.  
Historical scenarios covering key engagements of the period 
Custom Battle system allows unlimited "what-if" scenario 
Six difficulty levels 
Single player & multiplayer modes 
and so much more 
Check it Out Here Fields Of Glory 2 Medieval
System Requirements

Minimum:
OS: Windows 8 / 10

Processor: 2.0GHz i5/A8 or better

Memory: 6 GB RAM

Graphics: 1GB DirectX 9 Compatible Graphics Card

DirectX: Version 9.0c

Storage: 5 GB available space

Sound Card: DirectX compatible sound card
Recommended:
OS: Windows 8 / 10

Processor: 2.0GHz i5/A8 or better

Memory: 8 GB RAM

Graphics: Discrete 2GB DirectX 9 Compatible Graphics Card

DirectX: Version 9.0c

Storage: 6 GB available space

Sound Card: DirectX compatible sound card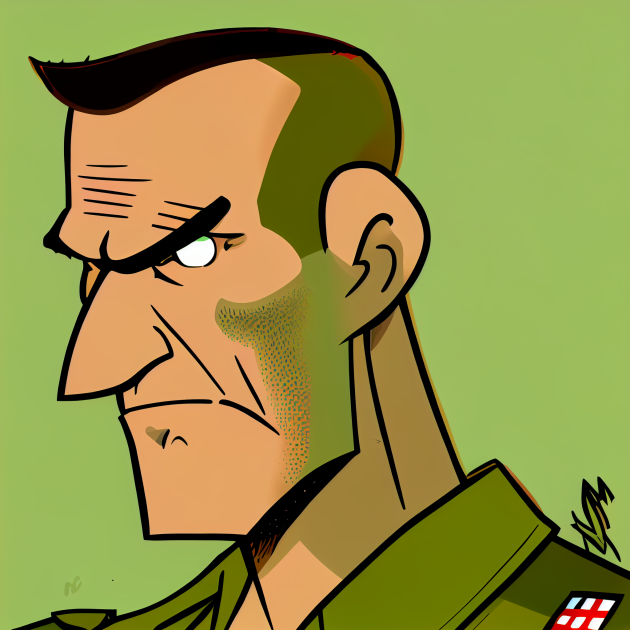 Although I am a writer for a number of online magazines, there is nothing I like better than sharing my latest battles with this great community.
Warning! Some days I may rant but hopefully, even then you will get something out of my gaming reviews or articles.
Favourite game Hearts of Iron IV