Bohemia Interactive Announces Major Arma 3 Creator DLC on the Vietnam War
S.O.G. Prairie Fire will transport players back to the Vietnam War and deliver a thrilling and historic military sandbox experience on a scale not seen before in a video game. The S.O.G. Prairie Fire DLC is scheduled for release on Steam in Q2 2021 and will be priced at $22.99 USD (€22.99 EUR / £19.99 GBP). People can already add the Creator DLC to their wishlist by visiting its store page on Steam.
The name S.O.G. Prairie Fire refers to the "Military Assistance Command, Vietnam – Studies and Observations Group" (MACV-SOG), which was a United States Special Forces unit established in 1964 to conduct covert operations in Vietnam, Laos, and Cambodia. This task force will play a central role in the DLC's multiplayer co-op campaign. To portray the soldiers' experiences in a more accurate manner, Savage Game Design has been closely collaborating with US Special Forces veterans who served in MACV-SOG until it was deactivated in 1972, as well as Vietnamese advisors.
Key features of the S.O.G. Prairie Fire Creator DLC include:
• Cam Lao Nam Terrain – Explore a unique 300 km2 terrain representing the Vietnam War's entire Area of Operations, including the Ho Chi Minh Trail which ran from North Vietnam through neighboring Laos and Cambodia to South Vietnam.

• 4 Factions – Fight as the United States Army (including the covert MACV-SOG Special Forces unit), Army of the Republic of Vietnam (ARVN), People's Army of Vietnam (PAVN) or Viet Cong. All sides come equipped with their own uniforms and gear.

• 50+ Weapons – Engage the enemy with detailed recreations of pistols, revolvers, rifles, shotguns, grenade launchers, and a diverse range of weapon accessories. Your arsenal is reinforced by deadly grenades, traps, and other special items.

• 50+ Vehicles & Static Weapons (including variants) – Wage war in the jungles, mountains, cities, rivers, and islands of Vietnam with several variations of armed helicopters, gunboats, light tanks, cars, trucks, static weapons, one jet, five small boats, and two bicycles.

• Multiplayer Co-op Campaign – Operate deep within enemy territory as a member of a clandestine MACV-SOG recon team in a fully voice-acted campaign that consists of 6 highly replayable co-op missions for up to 14 players.

• 9 Multiplayer Scenarios – Play 9 new scenarios in Arma 3's official End Game, Warlords, Zeus, and Escape game modes. The "Ash & Trash" bonus mission tasks you with flying routine helicopter missions around the beautiful countryside and landmarks of Cam Lao Nam.

• 5 Single-player Scenarios – Become familiar with the weapons, vehicles, and equipment used during the Vietnam War in two new Showcase scenarios. Additionally, there is a mission for both MACV and PAVN that introduces you to jungle combat from either perspective. The "Ash & Trash" bonus mission can also be enjoyed in single-player.

• Sounds & Effects – Experience 'Nam with immersive audio meticulously designed to reproduce the sound of jungle guerrilla warfare: wildlife calls, disturbed vegetation, quiet whispers of "Charlie", bullet cracks, explosions, and the loud cries of the wounded.

• Music – Listen to an atmospheric soundtrack that consists of rock and blues, and a cinematic score composed with Vietnamese instruments. Players can tune into an in-game radio channel that also broadcasts original Armed Forces Vietnam news and adverts that ran at the time.
Additional Content
S.O.G. Prairie Fire is complemented by various modules and objects that are usable when the DLC is loaded. This includes custom systems for battlefield logistics, artillery and air support, melee combat, and more – as well as 100 food, drink, and medicine items and over 150 building structures and fortifications that can be used to support community-made content and game modes.
Creator DLC is a label for original Arma 3 projects made by third-party developers and published by Bohemia Interactive (Arma 3's official developer). This program enables external talent to earn a financial reward for their work, while players get to enjoy new quality content. The first Creator DLC, Global Mobilization – Cold War Germany, was released in April 2019 and has managed to achieve over 130,000 sales since then. Bohemia Interactive expects to publish more Creator DLC projects in 2021, starting with the release of S.O.G. Prairie Fire in the second quarter of this year.
To ensure an optimal launch of the S.O.G. Prairie Fire DLC, Bohemia Interactive and Savage Game Design will host a small-scale, closed beta test in the next two weeks. Selected members of the Arma 3 community will be invited to report any remaining technical issues and help test the upcoming DLC on a variety of PC configurations. Furthermore, on the day of the DLC's full release, Savage Game Design will publish a compatibility data pack for non-owners to the Arma 3 Steam Workshop. Subscribing to this Workshop item will allow those who do not own S.O.G. Prairie Fire to still play on multiplayer servers that make use of the DLC's assets. It will also let people inspect the new assets in-game before purchasing. Access to the DLC's premium Cam Lao Nam terrain, campaign, and single-player scenarios, however, will remain exclusive to the owners of the S.O.G. Prairie Fire DLC. Restrictions to the in-game use of DLC assets by non-owners also apply.
The exact release date of the Arma 3 Creator DLC: S.O.G. Prairie Fire will be shared at a later time. More information about the project can also be found at https://www.sogpf.com. Savage Game Design plans to share more development insights via their social media accounts on Facebook, Twitter, and YouTube.
To learn more about the Arma 3 Creator DLC initiative, and to find answers to some of the most Frequently Asked Questions, please visit https://arma3.com/dlc/creator. For all the latest Arma 3 news, be sure to like the game's official Facebook Page, follow its Twitter account, subscribe to the Arma 3 YouTube Channel, and join its Steam Community.
About Arma 3
Arma 3 is the latest installment in Bohemia Interactive's acclaimed Arma series and offers a truly authentic combat experience in a massive military sandbox. Set across richly detailed large-scale terrains, the game features a diverse range of single-player and multiplayer content, complemented by a wide variety of weapons, gear, equipment, vehicles, and different factions. An in-game scenario editor enables players to create their own scenarios. These can be shared and installed via the Arma 3 Steam Workshop, alongside player-created addons and total conversions. Arma 3 is available for Windows PC and has sold over 6.5 million copies and 12 million DLC packs to date. Visit www.arma3.com for more information.
About Savage Game Design
S.O.G. Prairie Fire is developed by Savage Game Design. This newly formed studio includes over 100 creators who helped develop popular Arma 3 content, including the Arma 3 Jets DLC, and mods like Unsung Vietnam War, JSRS sounds, Icebreakr terrains, NI Arms, and many other Arma community releases since 2006. Advised by former members of US Special Forces who served in MACV-SOG, this passionate and dedicated Arma 3 Creator DLC team aims to deliver a highly authentic and memorable Vietnam War gaming experience.
About Bohemia Interactive
Bohemia Interactive a.s., is based in the Czech Republic, was established in 1999, and develops PC, console, and mobile games. Our story began with our first game, Arma: Cold War Assault (originally published by Codemasters as Operation Flashpoint) which was released back in 2001. It sold 2 million copies, received numerous industry awards, and was praised by critics and players alike. Since then, we've grown from a ragtag bunch of garage devs to an international family of over 300 professionals – working on games like Arma 3, DayZ, Ylands, Vigor, and various other projects. Our ambition: to make games that act as platforms for people to explore, create, and connect. More information is available at www.bohemia.net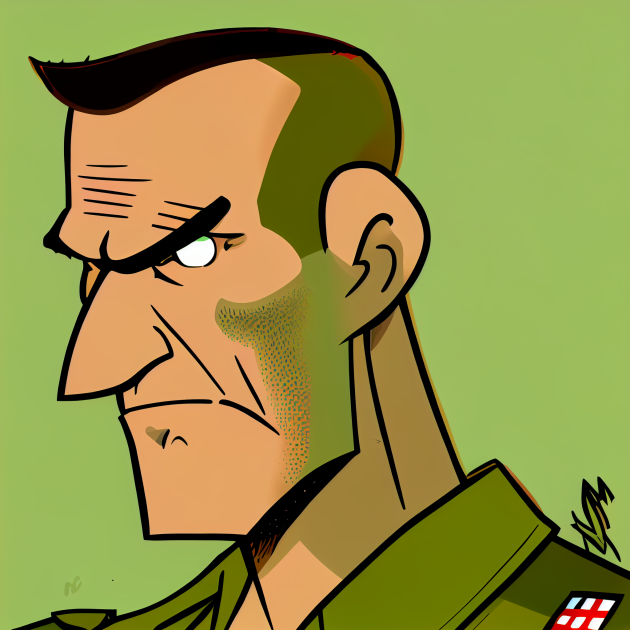 Although I am a writer for a number of online magazines, there is nothing I like better than sharing my latest battles with this great community.
Warning! Some days I may rant but hopefully, even then you will get something out of my gaming reviews or articles.
Favourite game Hearts of Iron IV