The Great War Now Has a Great Game
This week has been one of my busiest, with Black Friday sales and way too many offers but thanks to Slitherine I also got a chance to play their latest offering the beta edition of Strategic Command World War 1.
Having already seen a few videos about this game on YouTube, eagerness got the better of me jumping straight in to campaign mode where at the moment you have a choice of playing either A call to arms ,Triple Alliance or The Fate of Nations, I am sure there will be  more options added when the game is up and running either with mods or by the publishers themselves
Playing Strategic Command World War 1
After choosing   A Call to Arms campaign I was given the option of choosing sides either the Central Powers or Entente and a really nice feature here was being able to choose which countries you played and which ones the AI played, of course for a bit of diversity I chose Germany this time just to see how I would fair.
After deployment of your forces, which can be historically automated you are ready for action, thought the game you will receive little pop up notes giving strategic advice and other such snippets.
The maps have several highlighted areas such as primary and secondary objectives, with units being represented by 2d counters which does give a nice board game type feel to it
Strategic Command Game Mechanics
Movement is pretty much your standard point and click with each unit having different ranges and combat statistics, what's also nice is when your clicked on a unit you activate  some further options that allowing you to entrench a unit or if it's a naval piece you may choose to lay mines, these are only small things but they really add to the game, I should also mention zone control on the map which adds a certain complexity to attacking  which can have a baring on the use of extra action points so keep this in mind when advancing your units.
The overall gameplay is huge, not only do you have to command your land sea and air forces but there is also a fair bit of diplomacy to this game which often causes more than a few headaches with the moral of a country playing a significant role it how they take part in the war.
With such a lack in First World War games around and even fewer that are really any good, it's refreshing when on of this calibre comes along, "not only is this game full of depth but it has bucket loads of playability and options that will have you engrossed for many months to come".
Note only small downside and I do mean small was the wait times in between the AI taking its turn otherwise this game is almost perfect
Overall the best World War 1 game by far
Rating 9/10

Get it on Steam Strategic Command World War 1
About the Slitherine Group
The Slitherine Group is the world's leading producer and publisher of digital wargames and strategy games. Under the Slitherine (www.slitherine.com), Matrix Games (www.matrixgames.com) and Ageod (www.ageod.com) brands it has published literally hundreds of games, with many award-winning titles in its portfolio and spanning all digital platforms, from home consoles to modern Smartphone's and Tablets. Slitherine is also involved with book publishing, board gaming and works with a wide array of key licensing partners, such as HISTORY®, MILITARY HISTORY®, Games Workshop®, Horrible Histories™, Showtime, BBC, Osprey, Scholastic, Buzz Aldrin Enterprises and many others to deliver the best blend of historical accuracy in an exciting and entertaining way. Together the Group companies form the world's largest organization specializing in this important and vibrant niche. The Slitherine Group's mission over the coming years is to lead the way in innovation and growth in an ever expanding segment of the entertainment industry.

About Fury Software
Fury Software was formed in 1999 and is currently headquartered just outside of Toronto, Canada.

Work on its first game, Strategic Command European Theater, a WWII turn based strategy game, began in late 1999 and was first published in April of 2002.  Since then the Strategic Command series has been successfully expanded upon with four sequels and several expansions that have all been well received within the Wargaming community.

At Fury Software, commitment to high quality games is our top priority as we move forward with new and exciting designs for the future.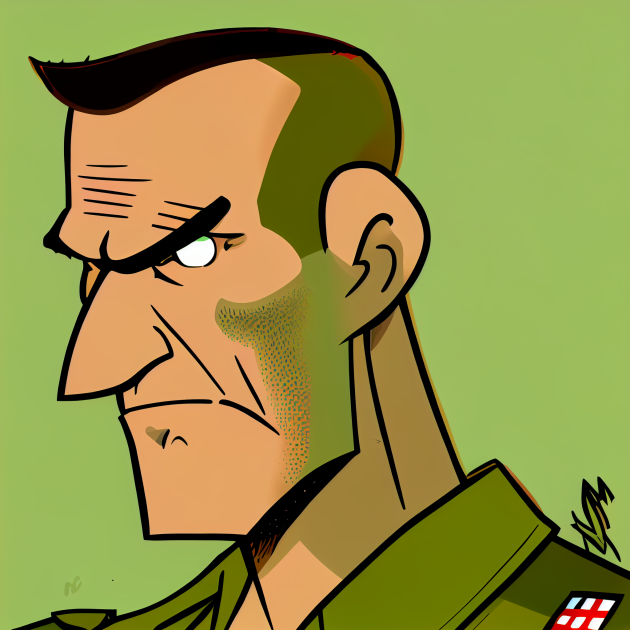 Although I am a writer for a number of online magazines, there is nothing I like better than sharing my latest battles with this great community.
Warning! Some days I may rant but hopefully, even then you will get something out of my gaming reviews or articles.
Favourite game Hearts of Iron IV