Ancient Rome Build your Empire
Aggressors Ancient Rome is a turn based game, recently released on Steam from the well know strategy game company Slitherine.
For me the mere mention of something Roman is always going to catch my eye and I have to be honest the thought of commanding thousands of legions in to battle does have a certain draw too, "for Cesar and Rome" i hear you cry, not exactly but there is something really fascinating about the Roman time period.

But enough of my waffle and back to Aggressors Ancient Rome, first of it definitely has that Civilization feel to it not to mention a bit of total war thrown in.
At the start of the game you have the choice of choosing either Ancient Mediterranean or Customized World, I only played Ancient Mediterranean that gives you the option of choosing one of 20 factions all with different characteristics.
Choosing either the Roman Republic, Carthage or Ptolemaic Empire gives you the options of playing the game in tutorial mode simple or advanced which is recommended when starting out
The game itself has a very simple overall feel to it, but underneath there is an awful lot more going on with a good amount of options you can toggle off and on, such as army morale, loyalty, general morale and supply management.





As with a lot of these types of strategy games getting the infrastructure right while balancing your people's happiness is crucial to winning and that is easier said than done.
What's really nice about Aggressors Ancient Rome is the ability to place structures such as a blacksmith outside your cities which has an influence on the surrounding area such as mines, this is a really nice touch and adds to the overall game and of course this feature also allows for the creating of buildings such as shipyards and stables which is a necessity for any great empire.
At the heart Aggressors Ancient Rome is a great road network and everything feeds of this, your supply routes, your wealth even how your army unit's move is made easier with different types of unit fighting better or worse depending on the terrain.

Besides the building side of the game you also have to look after the political aspect, which you can choose from six forms of government each with their own good and bad points, combine this with continued research is almost a fulltime job in itself if you want to stay ahead of your enemies, not to mention the headache of making sure you're getting good a deal on your trade routes that at the time looked great on paper only for them to be plundered by some pesky pirates who gleefully took a big chunk of your gold "very painful" .
Overall there is a huge amount in this game however it's not daunting thanks to the simple feel to it that often had me thinking it was a mix of Civilization and Total War and while I did not really play a customized world I did kind of give it a try and failed miserably, but there are so many options and features to change in this part of the game that you could really go on for ever.

Now the big question did I enjoy it? Well the fact that I am still playing it, I would have to say yes, it offers enough of a challenge for experienced strategy gamers and is a perfect game for those looking to try their hand, with the pista resistance of course being the ability for buildings outside cities to have an effect on the surrounding area.
All in all I really enjoy this game one could say it's a bit like the saying "Rome Wasn't Built in a Day "because this game was well worth the wait.
Rating 8/10
Matrix Games is part of the Slitherine Group
About the Slitherine Group
The Slitherine Group is the world's leading producer and publisher of digital wargames and strategy games. Under the Slitherine (www.slitherine.com), Matrix Games (www.matrixgames.com) and Ageod (www.ageod.com) brands it has published literally hundreds of games, with many award-winning titles in its portfolio and spanning all digital platforms, from home consoles to modern Smartphone's and Tablets. Slitherine is also involved with book publishing, board gaming and works with a wide array of key licensing partners, such as HISTORY®, MILITARY HISTORY®, Games Workshop®, Horrible Histories™, Showtime, BBC, Osprey, Scholastic, Buzz Aldrin Enterprises and many others to deliver the best blend of historical accuracy in an exciting and entertaining way. Together the Group companies form the world's largest organization specializing in this important and vibrant niche. The Slitherine Group's mission over the coming years is to lead the way in innovation and growth in an ever expanding segment of the entertainment industry.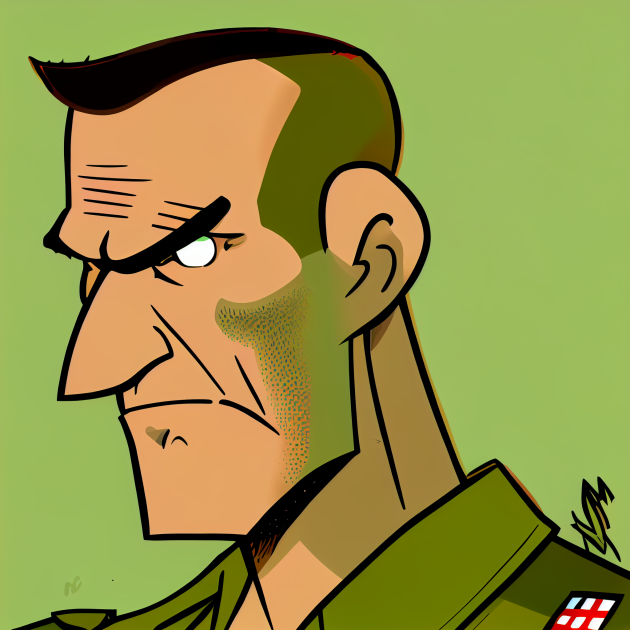 Although I am a writer for a number of online magazines, there is nothing I like better than sharing my latest battles with this great community.
Warning! Some days I may rant but hopefully, even then you will get something out of my gaming reviews or articles.
Favourite game Hearts of Iron IV