"Decisive Campaigns: Barbarossa" just released from Matrix Games is set during World War II or, more importantly, it covers the German invasion of Russia starting June 22nd 1941.
You have the choice to either play the Germans (Franz Halder) or The Russians (Stalin) and with each respective role you will have to deal with a wide variety of events all of which will have some impact on the game while combining this with trying to deal with other leading generals makes for some intriguing game play as you try to get the balance just right.


The game itself is played out on your usual map of hexes with turns equalling a passage of four days and cards being used to represent air and artillery support, units are allocated a number of action points that are used to move and attack, it is here that close attention needs to be paid as moving outside strategic bounders highlighted by a () incurs penalties and while not be detrimental they will definitely not help when attacking your opponent.


After each turn there is paperwork to take care of, this will require you checking the reports to see if anything needs to be taken care of before you can get to the nitty gritty of Battle. Movement is done through your basic clicking a unit and pressing the M key which brings up a number of highlighted hexes where you can move too, attacking is something similar you click on the unit you wish to attack and click A which then gives you a number of ways of selecting which units you want to use in the attack, either click individual choose from a list or choose all. Keep an eye on your stacking as using to many units will incur penalties.


As with most games like this you will also have the options of clicking icons to achieve the same results and one thing I should mention is to keep a close eye on your fuel reserves without it and you will soon find yourself in trouble.
The graphics and audio as with most games of this type are basic with the emphasis being on the gameplay rather than all the flash and whistles although I would have like to have seen some better animation during the battle sequences.

Overall
This is a meaty game with plenty to like about it, most notable the addition of the political side adding to the intrigue of actually achieving your objectives. It has to be said it's not one of those games you're going to fully get to grips with until you have played it a number of times, there is an awful lot to take in with a huge number of choices having an impact on how the game turns out thankfully there is a great little help system built in with video tutorials and lots of tool tips


How do I rate this game? I like it a lot it's got me hooked now that can't be a bad thing, if only Lenin would see things my way and move aside!
Good :                                                                                                           Bad:
The Political Aspect is a Nice Touch                                                      Could Do With Some More Animation During Battles
Well Laid Out Tutorials
Rlationships between characters is a nice feature
Rating 8/10
Matrix Games is part of the Slitherine Group
About the Slitherine Group
The Slitherine Group is the world's leading producer and publisher of digital wargames and strategy games. Under the Slitherine (www.slitherine.com), Matrix Games (www.matrixgames.com) and Ageod (www.ageod.com) brands it has published literally hundreds of games, with many award-winning titles in its portfolio and spanning all digital platforms, from home consoles to modern Smartphone's and Tablets. Slitherine is also involved with book publishing, board gaming and works with a wide array of key licensing partners, such as HISTORY®, MILITARY HISTORY®, Games Workshop®, Horrible Histories™, Showtime, BBC, Osprey, Scholastic, Buzz Aldrin Enterprises and many others to deliver the best blend of historical accuracy in an exciting and entertaining way. Together the Group companies form the world's largest organization specializing in this important and vibrant niche. The Slitherine Group's mission over the coming years is to lead the way in innovation and growth in an ever expanding segment of the entertainment industry.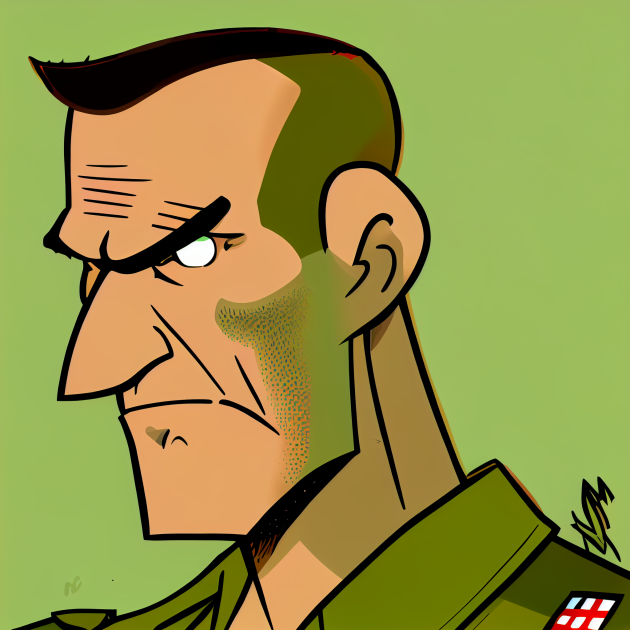 Although I am a writer for a number of online magazines, there is nothing I like better than sharing my latest battles with this great community.
Warning! Some days I may rant but hopefully, even then you will get something out of my gaming reviews or articles.
Favourite game Hearts of Iron IV