Men of War: Assault Squad 2 – Cold War is Out Now on Steam
The legendary RTS series reaches the cold war era today
1C Entertainment and developer Digitalmindsoft are excited to announce that Men of War: Assault Squad 2 – Cold War is out today! Available as a standalone expansion for $24,99 / €21,99 / £19,99, the latest iteration in its long-running Men of War RTS series marks its first foray into this iconic era. The title places itself against the backdrop of the heated conflict between the United States and Soviet Union and brings all the tense, military tactics players have come to expect from the series
Building upon the framework of Men of War: Assault Squad 2, Cold War introduces a brand new feature to the series: dynamic campaign creation. Mirroring the ever-present feeling of dread that permeated the era, dynamic campaign creation ensures no two campaign experiences play out the same in single player and co-op. From randomized skirmishes to custom army compositions, players will be forced to think on their feet in the heat of battle.
Men of War: Assault Squad 2 – Cold War also marks the return of the series' genre-defining RTS combat. Players take control of vast armies of U.S. or Soviet soldiers, tanks, helicopters and more as they take this historic struggle to series-first locales. From sleepy winter villages to fortified border zones, Direct Control mode returns, giving players unprecedented control over their forces, allowing them to control single units in a bid to out-maneuver their enemies. Couple this with online multiplayer to match the game's dynamic single player and co-op campaigns, and Men of War fans have a lot to be excited about!
Men of War: Assault Squad 2 – Cold War launches today on Steam for $24,99 / €21,99 / £19,99. For more information, follow Digitalmindsoft and 1C Entertainment on Twitter.
Key Features:
Pick your side: The United States of America versus the Soviet Union
Dynamic campaign creation makes singleplayer and cooperative campaign play extremely replayable with randomized skirmish battles and custom army compositions
Competitive online multiplayer modes
Assault Zones game mode: Capture and hold flag points using all military means possible
Annihilation game mode: Dominate the enemy or capture their base, as valuable resources can be secured on the battlefield
Command large armies or control single units with the series-defining direct control mode
About 1C Entertainment:
1C Entertainment is an international group with offices located in Warsaw, Gdansk, Prague, Budapest and Moscow and operating in the segments of game production, distribution and services for video game developers. The company releases video games for all platforms through its global network of partners digitally and in retail.
1C Entertainment has successfully launched over 100 game titles including critically acclaimed series – IL-2 Sturmovik, King's Bounty, Men of War and Space Rangers. Recent releases include such games as Ancestors Legacy and Deep Sky Derelicts. For more information about 1C Entertainment and their games, please visit the official 1C Entertainment website
About Digitalmindsoft:
Digitalmindsoft is an independent, privately held digital media company founded by Chris Kramer in July 2006 and located in Ulm, Germany.
As a growing player within the video games industry, we at Digitalmindsoft endeavor to provide our consumers with the highest quality products matched with unrivaled post launch support. We believe developing games goes beyond crafting software, but creating communities, interacting with our players and offering service long after the initial release.
For more information, please visit digitalmindsoft.eu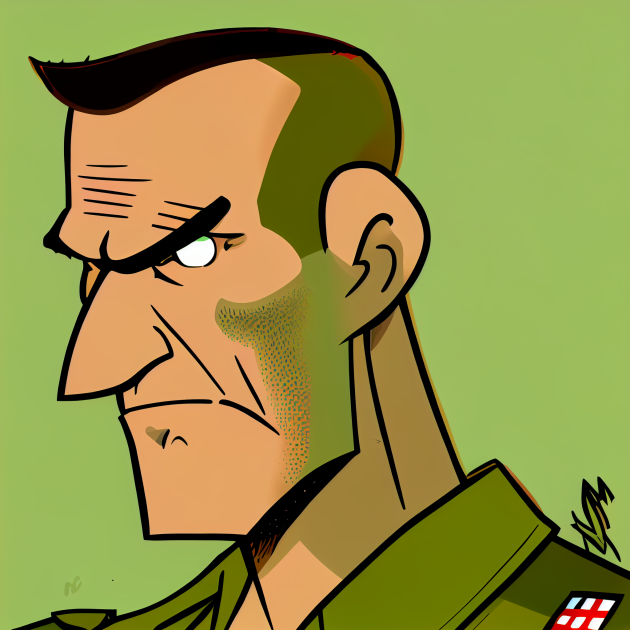 Although I am a writer for a number of online magazines, there is nothing I like better than sharing my latest battles with this great community.
Warning! Some days I may rant but hopefully, even then you will get something out of my gaming reviews or articles.
Favourite game Hearts of Iron IV