Experience the post-apocalyptic future today.
A demo of Terminator: Dark Fate – Defiance, an officially licensed Skydance game, has been made available for free on Steam by publisher Slitherine as part of the current Steam Next Fest. Fight for survival of the human race and play three campaign missions and one single-player skirmish map of the grim real-time strategy game, pitting man against machine.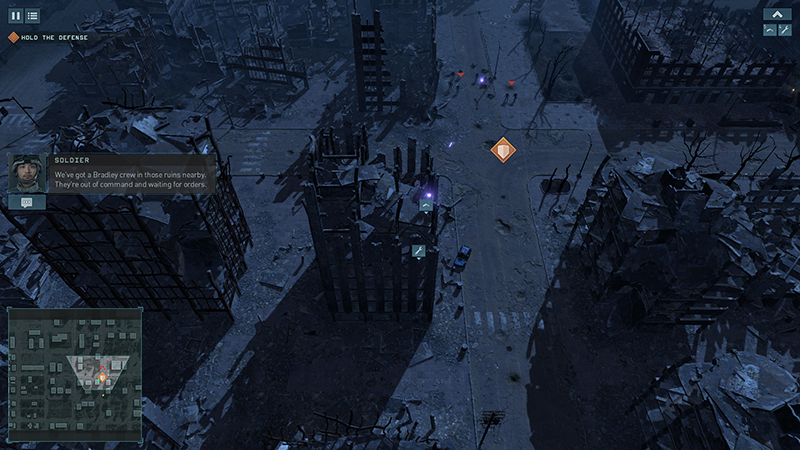 Terminator: Dark Fate – Defiance is set in the Terminator cinematic universe, which sets surviving humans against the powerful synthetic Legion in complex tactical battles, where both sides are armed with near-future and machine-tech weaponry. The real-time strategy game will feature a story-rich campaign and multiple skirmish and multiplayer modes. In a ruined post-Judgement Day world, the greatest threat may not only come from the ravaging machines but also from bands of other human survivors.
All-out Future War
The Terminator: Dark Fate – Defiance demo contains three single-player scenarios and one skirmish map playable in Assault Mode. The missions encompass the first campaign levels, teaching the basics of the game and introducing the players to a post-apocalyptic world with its three distinct factions: Founders, Legion, and Movement.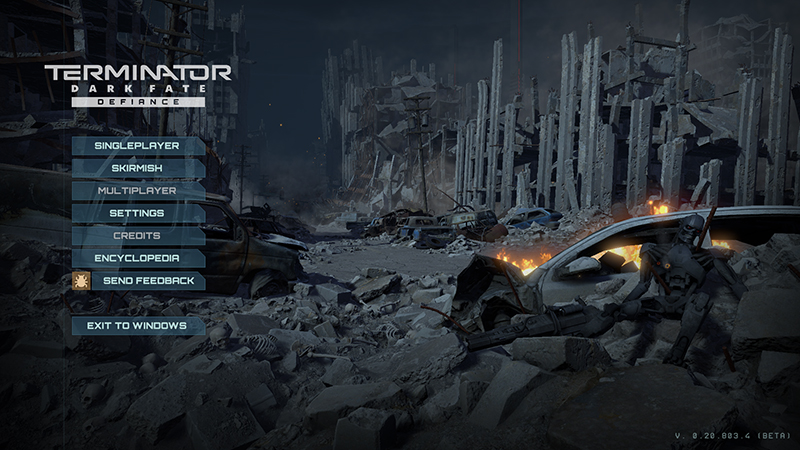 Major features in the full launch of Terminator: Dark Fate – Defiance will include multiple-choice campaign options, branching dialogue, events and mission objectives, as well as the army management screen. This latter feature lets players upgrade character skills, weapons, and armour for squads and vehicles, plus unit customization and buying and selling manpower, equipment, and supplies.
A New Way of Fighting
The single-player skirmish mode in the Terminator: Dark Fate – Defiance demo focuses on Assault Mode. This mode allows players to select either the Founders or Legion factions – the objective being to attack or defend an Underground Base. The full game will also feature Domination Mode maps, allowing all three factions to be chosen with different reinforcement rules.
All skirmish maps in the full release of Terminator: Dark Fate – Defiance will be playable in multiplayer mode, allowing up to 4 players to duel it out in either 1v1, 2v1, or 2v2 games.
Get Ready
The real-time strategy of Terminator: Dark Fate – Defiance will let players deploy their military expertise in a future war characterised by plasma cannons, drones, and of course, imposing robotic war machines. Battlefield tactics will feature profound consequences, as limited resources, damage, and weapon malfunctions will shape the human struggle for survival.

Players will have multiple options throughout the game's campaigns when confronted by other human survivors, each with different consequences, from gaining intel, weaponry, and even new volunteers to open conflict. A player's decision in Terminator: Dark Fate – Defiance will resonate in subsequent missions.

Terminator: Dark Fate – Defiance will see its full release in Fall 2023 on PC.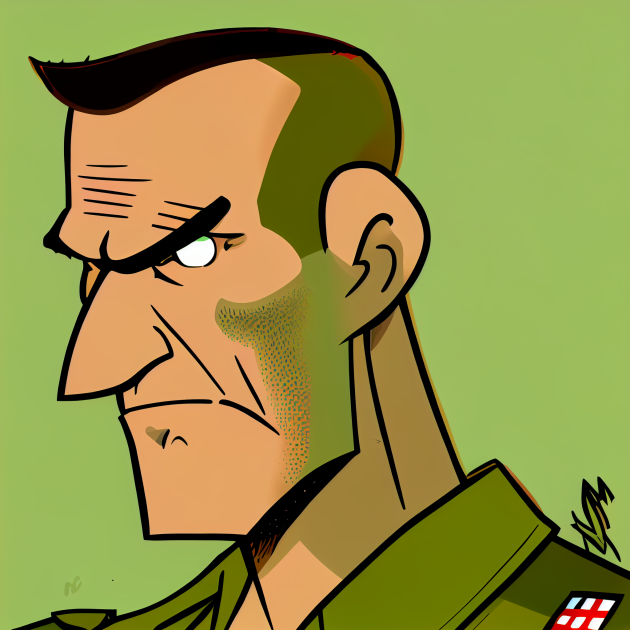 Although I am a writer for a number of online magazines, there is nothing I like better than sharing my latest battles with this great community.
Warning! Some days I may rant but hopefully, even then you will get something out of my gaming reviews or articles.
Favourite game Hearts of Iron IV