The wait is over! World War 3 Releases New Gameplay Trailer and Screenshots
Gliwice, Poland (20.08.2018) – The Farm 51 has unveiled a new gameplay trailer and a fresh pack of screenshots of their highly expected, forthcoming multiplayer FPS titled World War 3. After the first announcement of the game, our growing community have been eagerly waiting and asking about the gameplay trailer. Now their wait is over and we can't wait to hear your feedback.
Also, everyone who wishes to try out the game is invited to visit our booth at Gamescom in Cologne on August 21-25 2018, where for the first time every visitor will have a chance to go hands-on with World War 3 and support the team with their feedback. Apart from the game we have prepared many attractions for the visitors to enjoy. 
But we're not stopping there! The Farm 51 will be also present on PAX West Seattle on August 31 – September 3. Everyone interested is invited to visit our booth and meet the developers. 
See you in Cologne and Seattle! We're looking forward to meeting you there.
We are also happy to announce that closed technical tests are right around the corner and players will be able to sign-up for them soon. Stay tuned soldiers!
Follow our social media channels:
WEBSITE – with all fresh news and information about the game  http://worldwar3.com
DISCORD – where you can chat with the developers and community https://discord.gg/8XHDz55
STEAM – You can add our game to your wishlist or chat with us on the forums. https://store.steampowered.com/app/674020/World_War_3/
VK – To get closer to our Russian community, we have launched our VK profile. https://vk.com/ww3ru
FACEBOOK – Follow our official page! Every week we share new info, host events and contests where you can win extra rewards! https://www.facebook.com/worldwar3thegame/ 
TWITTER – Remember also to listen to our tweets on Twitter https://twitter.com/ww3thegame 
COMMUNITY DRIVEN DEVELOPMENT DURING EARLY ACCESS
World War 3 is being developed by people who were raised playing FPS games. They take pride in their cooperation with military professionals and being able to offer the most authentic modern military shooter experience painstakingly balanced with entertaining gameplay. As an indie studio, The Farm 51 considers community feedback crucial in crafting enjoyable and memorable experiences. They want to invite the players to take part in the common effort of making World War 3 the game they always wanted to play.
ABOUT THE GAME
World War 3 is a multiplayer military FPS set in a modern, global conflict. Strong teamplay, national armed forces, real locations, full body awareness, and a versatile customization system all contribute to the authenticity of the modern combat experience enhanced by other essential elements such as a robust ballistic system, advanced armors and life-like weapons. Produced in cooperation with military R&D centers and consultants, World War 3 shows the consequences of every battle in the context of a global war campaign on a strategic war map. 
The game will be released in Early Access on Steam in the fall of 2018.
More info can be found here: http://worldwar3.com/en/game-overview/
ABOUT THE FARM 51
The Farm 51 is a team of enthusiasts. Since 2005, we've been developing video games, military simulators, and R&D projects which contribute to the dynamic growth of the new technologies market. Our projects combine game development experience, advanced 3D scanning solutions, as well as passion for creating unique game experiences. We have in-house video games and apps under the belt, including Get Even, Chernobyl VR Project, Deadfall Adventures, Painkiller: Hell & Damnation and Necrovision. For more information, visit: http://www.thefarm51.com.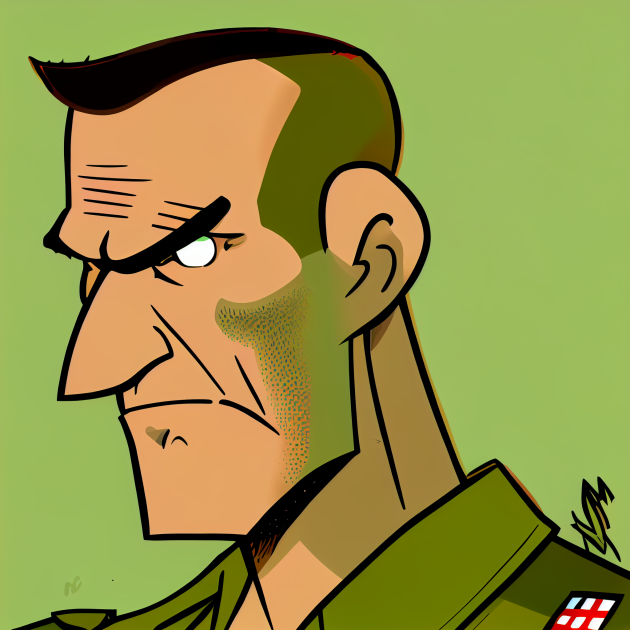 Although I am a writer for a number of online magazines, there is nothing I like better than sharing my latest battles with this great community.
Warning! Some days I may rant but hopefully, even then you will get something out of my gaming reviews or articles.
Favourite game Hearts of Iron IV